Hotdesking
info
Our Hotdesk area is an open plan office area where our members (or Millers as we refer to our community as) can come to work in a quite space whilst being part of a close knit, friendly community. We provide two forms of hotdesking membership at The Mill – 'dedicated' and 'floating'.
Dedicated desk membership allows members to have a desk to call their own, it is ideal for people with requirements for monitors and a dedicated work station set up. In contrast a Floating hot desk membership is ideal for people who are happy to sit at different desks and work from a laptop that they can take home at the end of each day.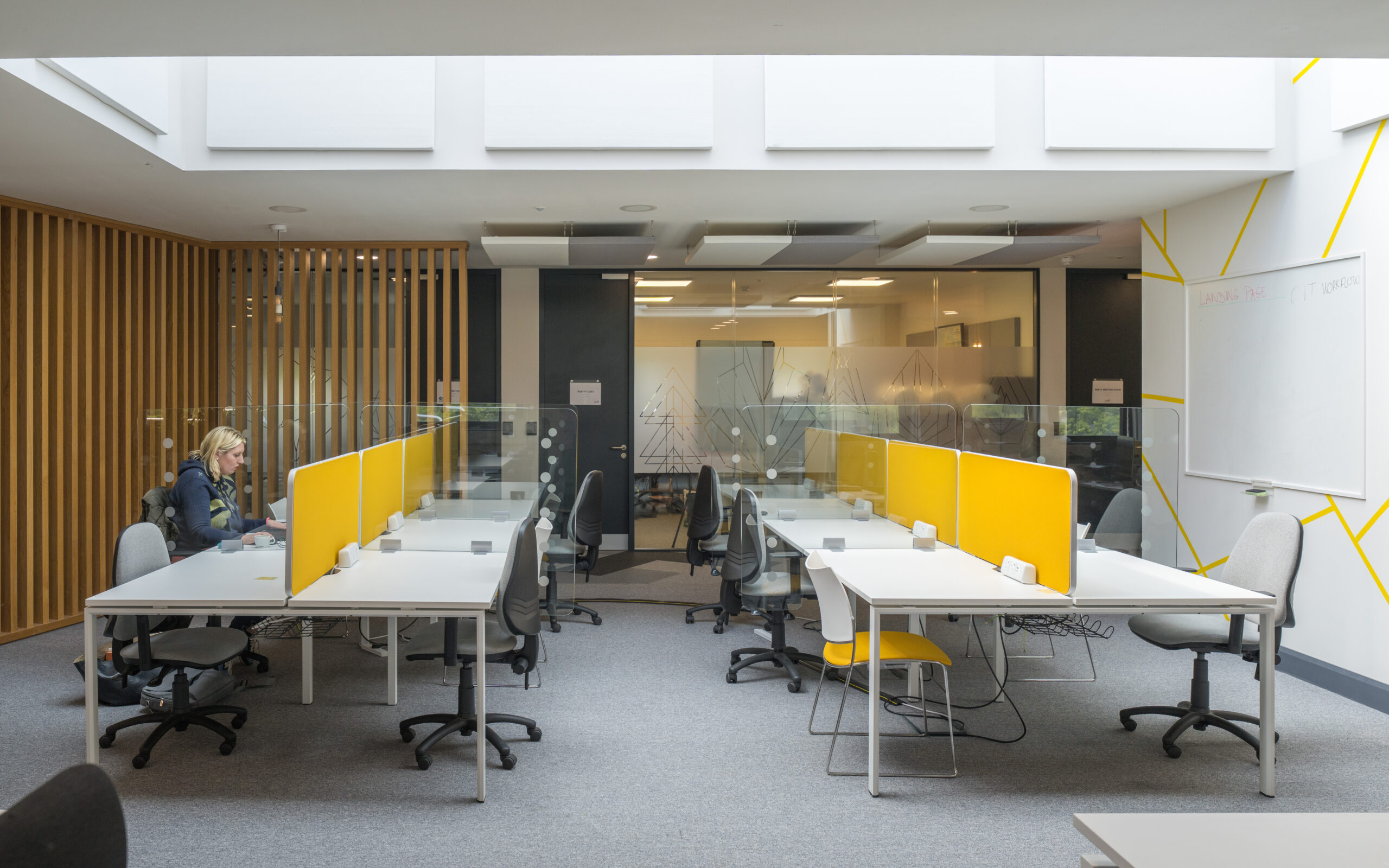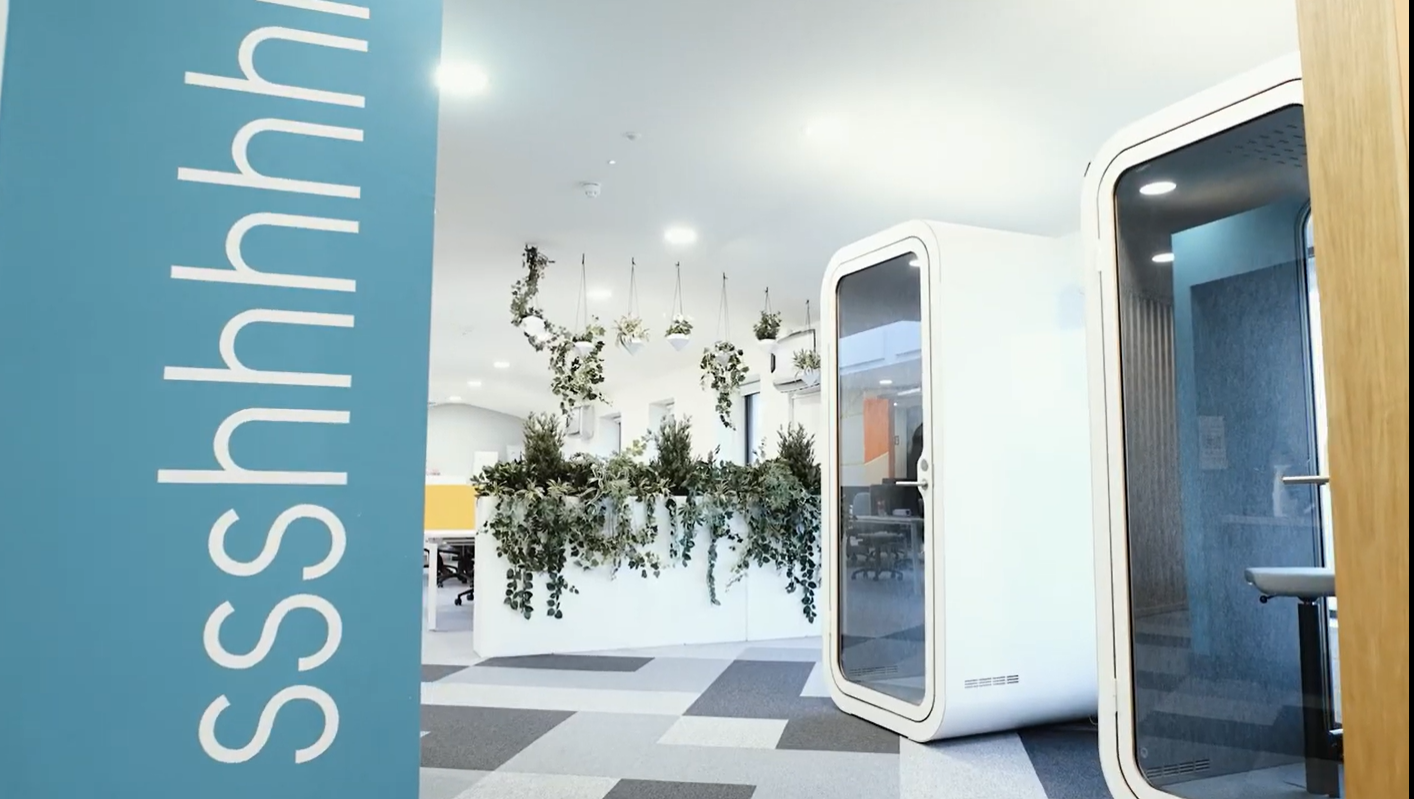 Hotdesking
info
Hotdesking at The Mill is ideal for people looking to grow their business in a supportive community or work remotely without the isolation or distractions of working from home.  The Mill is accessible 24/7 for its members— perfect for night owls who prefer to work unconventional hours or have deadlines to meet. When surveyed, The benefits of locating at The Mill far exceed just its facilities with the findings of a recent survey finding that 96% of Millers stated that locating at the Mill has positively impacted their business and that 97% of those located at The Mill Enterprise Hub would recommend The Mill to a friend.
Hotdesking
info
Light and spacious, the hot desk area contains numerous soundproof and well ventilated Framery meeting pods which are ideal for Zoom meetings and calls. Hot deskers can also access our larger meeting rooms through our booking system free of charge.
For break periods hotdeskers can access our spacious balcony for those who like getting a bit of sunshine. For the tea/coffee lovers out there, you can avail of free tea and freshly ground coffee in our canteen.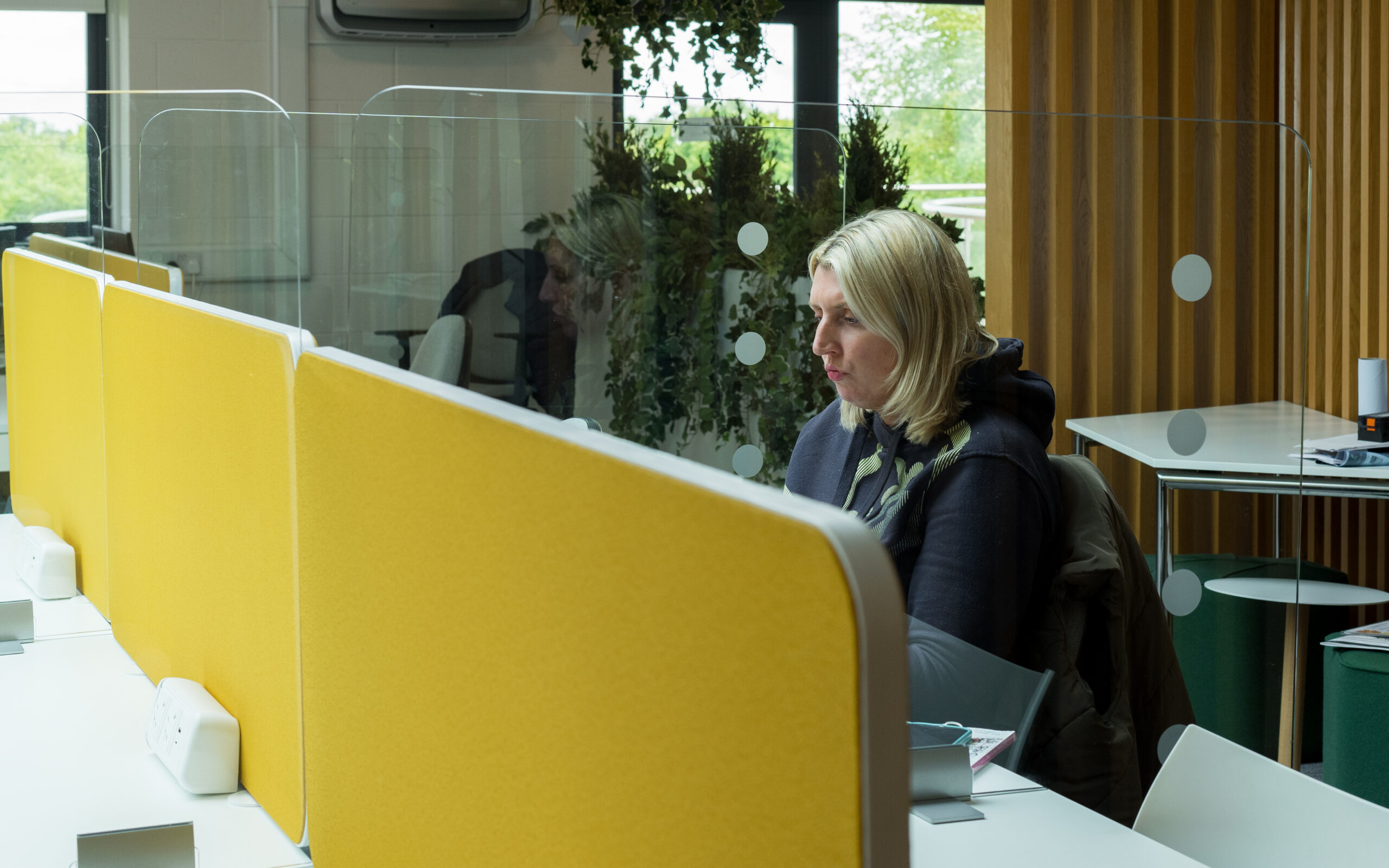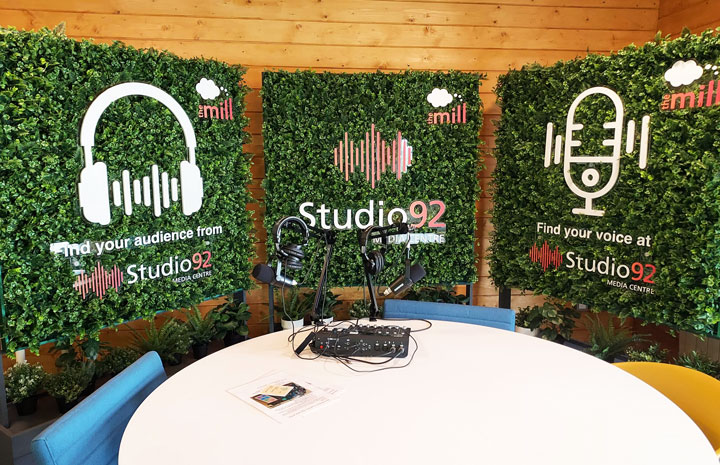 Media Centre
studio 92 @ the mill
As a Hotdesker you will also get to enjoy access to our Studio 92 Media Centre which can be used to create content to promote your business. The Media Centre comes full equipped with all podcast, sound, recording, camera and lighting equipment, as well as a teleprompter and green screen etc. ideal to help you promote and grow your business presence online.
Hotdeskers can enjoy access to Studio 92 as part of their monthly hotdesk membership.
Book Your Hotdesk Now
A hot desk is the most flexible workspace. Choose any open seat available. Find out more about our pricing plan.